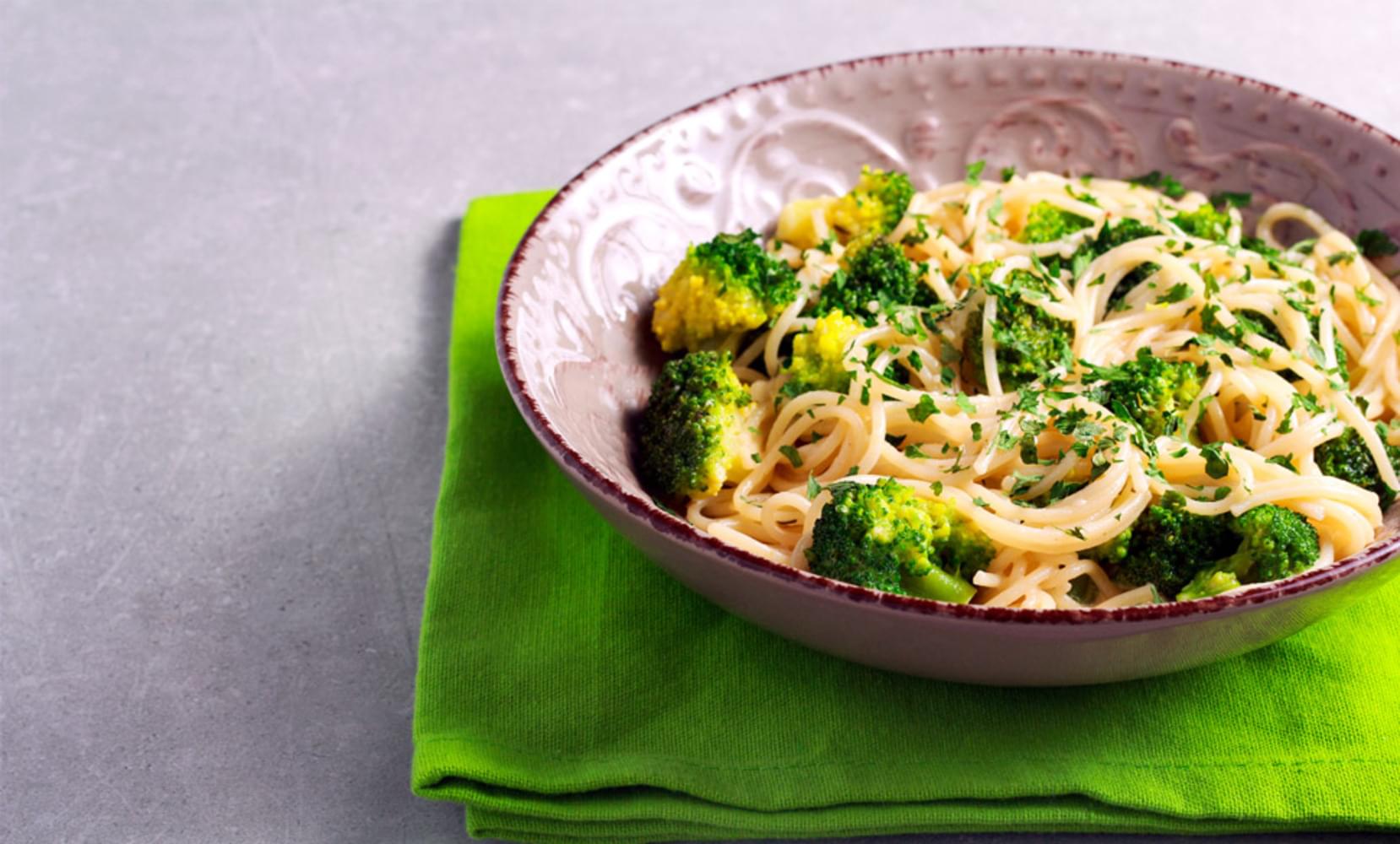 Broccoli, Sage & Cashew Pasta
Ingredients
Linguine

300 g

Broccoli

6 cups

Vegetable Broth

2 tbsp

Garlic

peeled

7

Raw Cashews

1⁄2 cup

Miso

3 3⁄4 tsp

Tahini

1⁄2 tsp

Paprika Powder

1⁄4 tsp

Salt

to taste

Pepper

to taste

Water

2 cups
How to cook
Blend raw cashew nut
In a blender or food processor, combine the cashews and water.
Blend until completely smooth.
Cook broccoli
Heat a few tablespoons of water in a pan over medium heat and add the broccoli, cook until soft, about 5 minutes.
Transfer to a plate and set aside.
Cook pasta
Bring a large pot of water to a boil over medium heat.
Add a dash of olive oil and a pinch of salt into the boiling water.
Add the pasta into the pot and boil for about 8 to 10 minutes, cooking till soft. When done, drain, rinse, and set aside.
Start cooking
In a pan, heat the vegetable broth and add the minced garlic.
Boil the vegetable broth and garlic for approximately 2 minutes.
Add the cashew mixture, miso, tahini, and paprika powder. Cook over medium heat for 7 minutes, seasoning with salt and pepper, to taste.
Serve the pasta on plates, and top with steamed broccoli and sauce.
Serve warm, and enjoy!
Tried this recipe? Rate it!