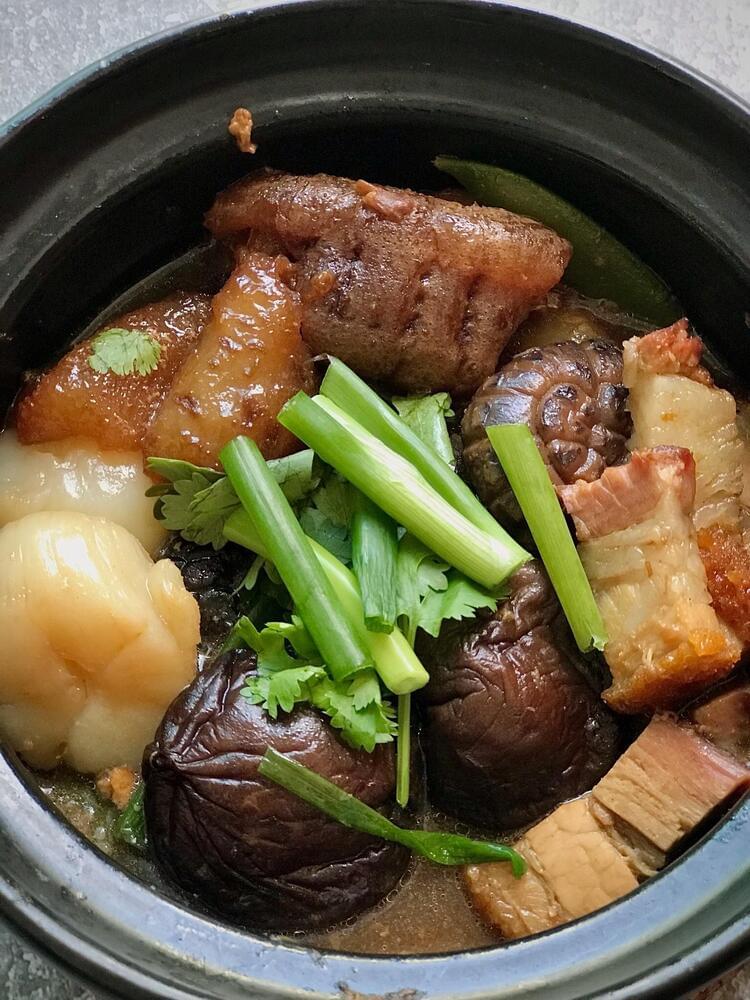 Braised Sea Cucumber, Scallops and Roast Pork Claypot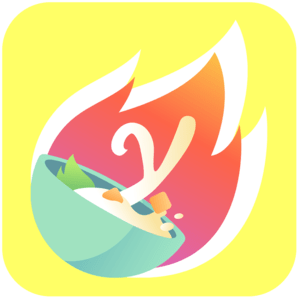 From

YoRipe

by Angie
Ingredients
Frozen Sea Cucumber

thawed

150 g

Roast Pork Belly

100 g

Frozen Scallops

thawed

10 pieces

Sweet Peas

40 g

Dried Mushrooms

soaked in hot water for 10 minutes

4 pieces

Dried Chilies

3

Garlic

minced

3 cloves

Ginger

2 slices

Spring Onions

cut into 3 cm segments

1 stalk

Coriander Leaves

1 stalk

Oyster Sauce

1 tbsp

Light Soya Sauce

1 tbsp

Chinese Shaoxing Wine

1 tbsp

Dark Soya Sauce

1 tsp
How to cook
Prepare the scallops
Season the scallops and briefly sear 5 of them in oil until browned on both sides.
Start cooking
In a pan, fry minced garlic, ginger and dried chillies, until fragrant.
Add in the sea cucumber and mushrooms, then fry over high heat.
Add in the sweet peas then mix well.
Pour in the oyster sauce, light soya sauce, Chinese shaoxing wine, dark soya sauce and mushroom soaking liquid.
Let it come to a rolling boil for about 5 minutes.
Transfer the mixture into a claypot and add the seared scallops.
Cook over low heat for another 1-2 minutes.
Add the roast pork, 5 raw scallops and spring onions then close the lid.
Let it cook for another 1-2 minutes over low heat before turning the fire off.
Garnish with coriander leaves.
Tried this recipe? Rate it!