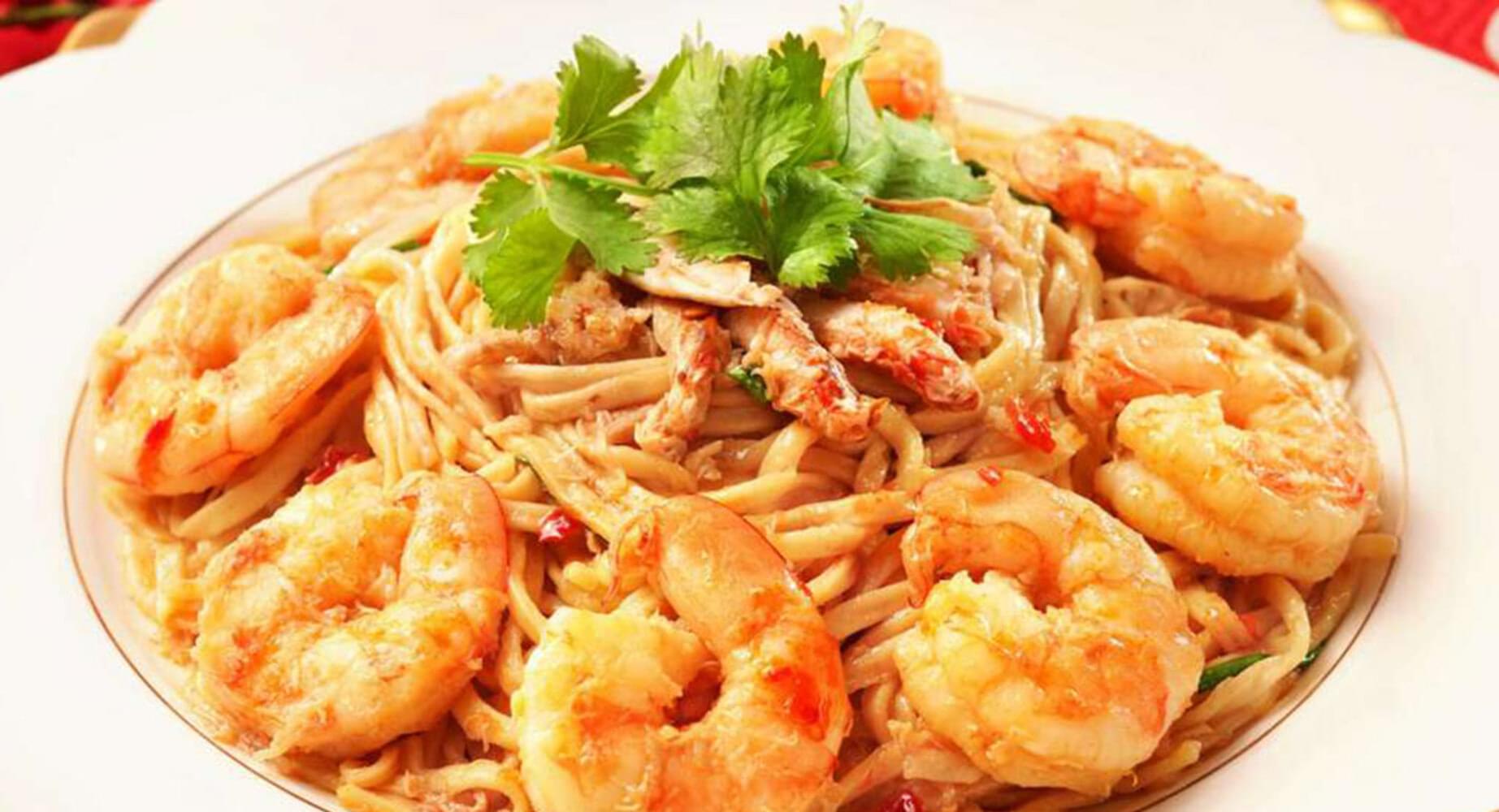 Braised Prawns, Crab Meat & E-Fu Noodles In Oyster Sauce
Ingredients
Yee Fu Mee

2 small cakes

150 g

Prawns Meat

deveined and dried

250 g

Crab Meat

50 g

Bean Sprouts

120 g

Spring Onion

sectioned

2

Garlic

minced

2 tsp

Oyster Sauce

1⁄3 cup

Chili Bean Sauce

to taste

Water

250 ml
How to cook
Cook ingredients
Blanch prawns and bean sprouts in boiling water. Drain & set aside.
Cook noodles
Blanch E-fu noodles in boiling water until just tender. Drain.
Start cooking
Saute minced garlic and green onions in oil until fragrant.
Add prawns, crab meat, bean sprouts and E-fu noodles.
Stir-fry until done.
Add water, oyster sauce & chili bean sauce and mix well.
Cook until sauce thickens. Enjoy!
Tried this recipe? Rate it!