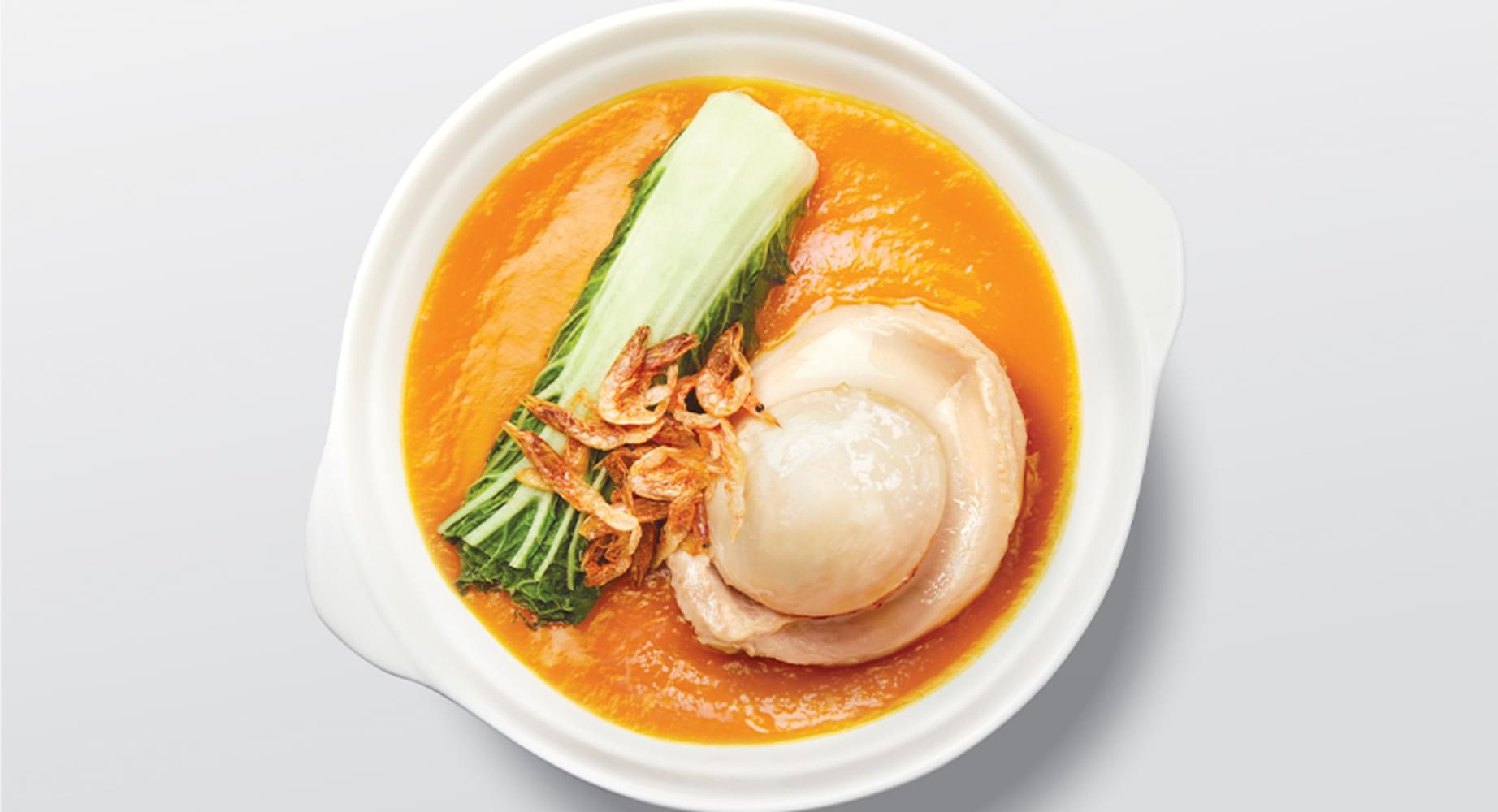 Braised Australian Premium Wild Abalone in Golden Sauce
Ingredients
Premium Wild Abalone

1 can

Sakura Prawns

3 tbsp

Baby Wong Bai

cut into halves

3

Pumpkin

cut into pieces

300 g

Chicken Stock

600 ml

Chicken Powder

1⁄2 tsp

Abalone Sauce

1⁄2 tbsp

Cooking Oil

1 tbsp

Sugar

1⁄2 tsp
How to cook
Prepare abalone
Boil abalone in the can for 15 minutes.
Set aside to cool before opening.
Drain well before slicing the abalone.
Start cooking
Fry Sakura prawns with oil till crispy and set aside.
Bring chicken stock to a boil and add in Wawa Cai to blanch until soft. Set aside.
Add pumpkin, sugar, abalone Sauce and chicken powder into the stock.
Cover for 15 minutes over medium heat.
Use a hand blender to puree the stock and pumpkin into a smooth paste.
Pour the sauce over a deep dish and place the Wawa Cai and abalone on the sauce.
Garnish with Sakura prawns. Ready to serve.
Tried this recipe? Rate it!