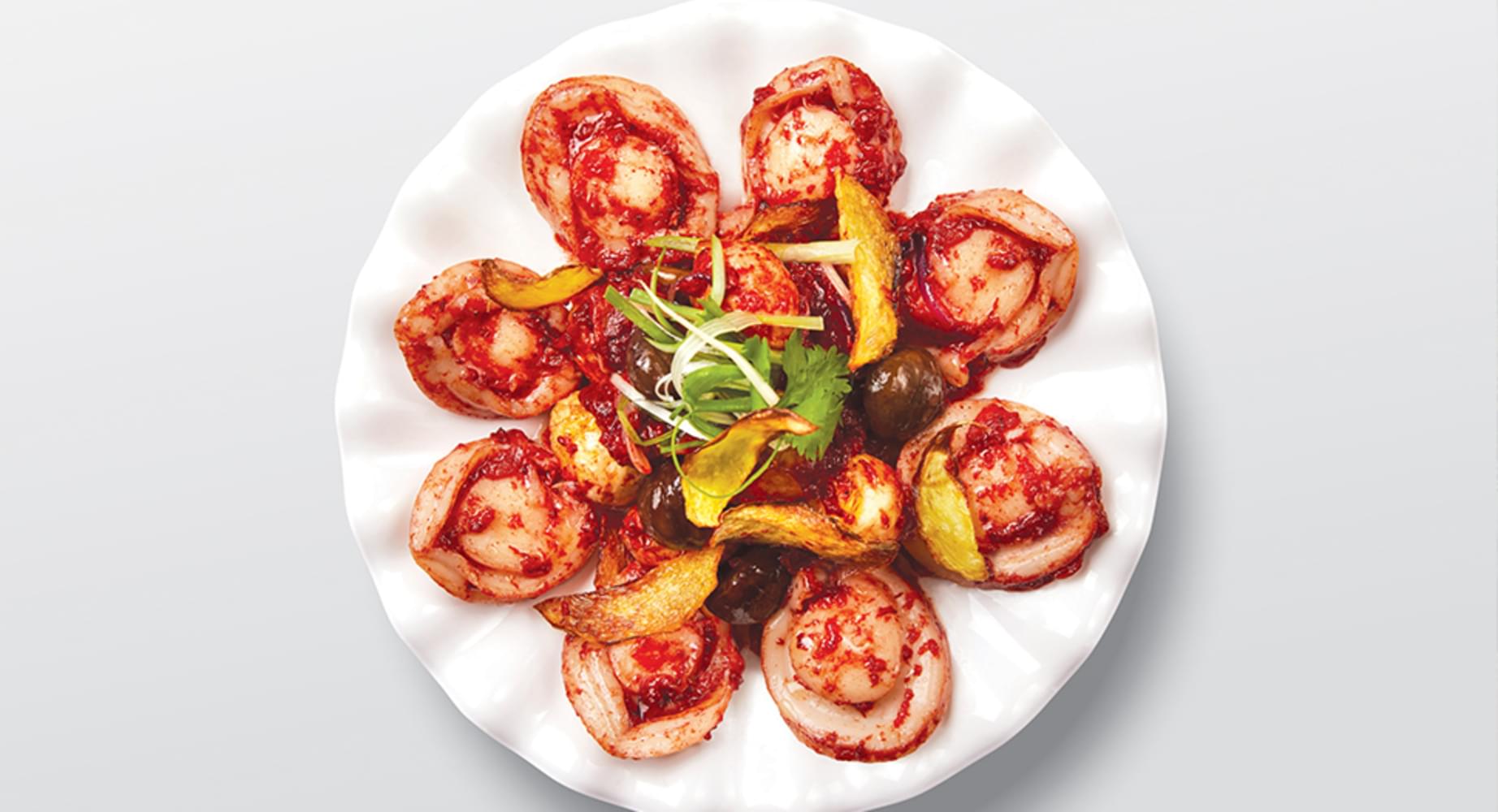 Braised Australian Baby Abalone in Red Yeast Sauce
Ingredients
Baby Abalone

1 can

Cooked Quail Eggs

12

Roasted Chestnut

1 packet

Ginger

sliced

1

Garlic

sliced

2 cloves

Shallot

sliced

2

Red Yeast Paste

2 tbsp

Chicken Stock

100 ml

Spring Onion

sliced

1

Coriander Leaves

for garnish

1 stalk

Cornstarch

for thickening (optional)

Rice Wine

100 ml

Cooking Oil

2 tbsp

Light Soya Sauce

2 tbsp

Sugar

1 tbsp
How to cook
Prepare abalone
Boil baby abalone in the can for 15 minutes.
Set aside to cool before opening. Drain well.
Start cooking
Fry ginger in hot oil over a slow fire till lightly brown.
Remove ginger and fry the quail eggs.
Removed the eggs and strain the oil from the wok.
In the same wok, add shallots, garlic and red yeast paste, and fry till fragrant.
Add in rice wine to deglaze the wok, add chicken stock and all other ingredients (except abalone) and quick fry in high heat.
Add baby abalone and toss well. Thicken with cornstarch.
Garnish with spring onions and coriander leaves. Ready to serve.
Tried this recipe? Rate it!