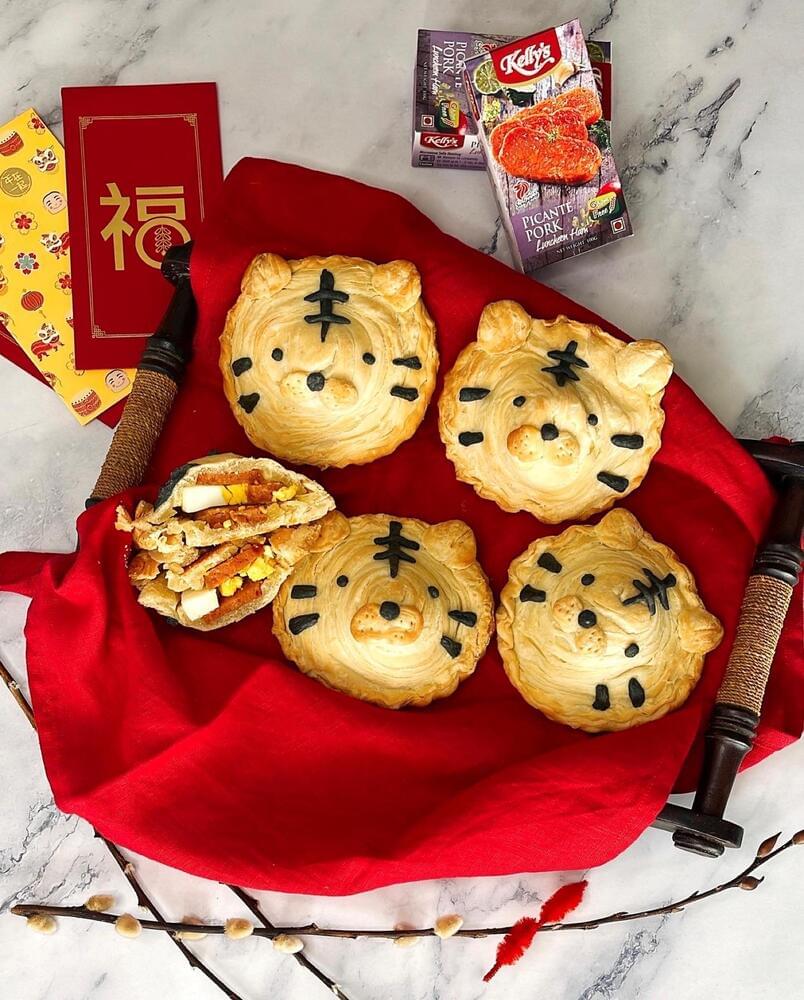 Baked Tiger Curry Puff with Kelly Luncheon Ham (Picante Pork)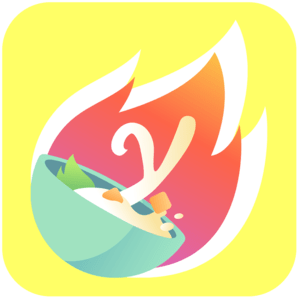 From

YoRipe

by @bakencookwith3
Ingredients
Plain Flour

410 g

Pork Luncheon Meat

Picante Pork Flavor

1 can

Unsalted Butter

150 g

Eggs

boiled

2 pieces

Brown Sugar

1 tbsp

Salt

3⁄4 tsp

Water

110 ml
How to cook
Prepare the dough
Mix the flour, salt, sugar and butter together.
Pour in the water and mix all until incorporated.
Make the oil dough by mixing flour and butter together, then wrap it in cling wrap.
Rest both dough for 20 minutes in room temperature.
Flatten the water dough to a disc shape, place the oil dough in the middle, and wrap the water dough around it.
Flatten the dough to a rectangle shape and roll it like a swiss roll.
Flatten the long roll once again to a rectangle shape, roll it a second time like a swiss roll.
Divide the dough to 11 equal portions.
Flatten each portion (10 of them) to a disc shape.
Place the filling in one disc, cover it with another disc, then pinch and crimp the edges.
Optional: Use the extra dough to decorate the puffs. I use charcoal powder to color some of the dough for the tiger stripes, eyes, and nose.
Start baking
Bake on a preheated oven at 200°C for 25 minutes.
Tried this recipe? Rate it!