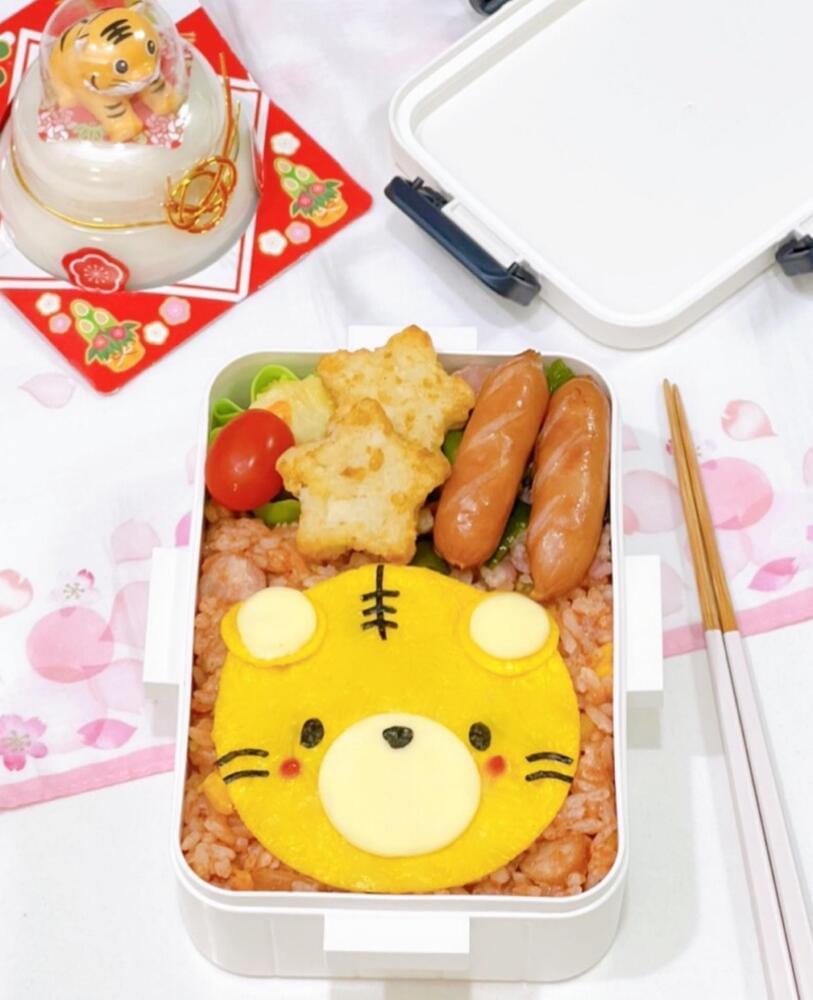 Baby Tiger Omurice Bento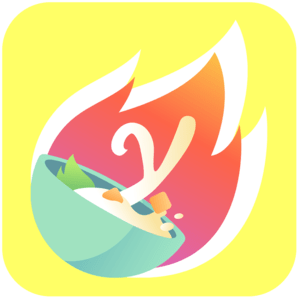 From

YoRipe

by Strawbeariemilk
Ingredients
Japanese White Rice

washed

1 1⁄2 cups

Mini Sausages

sliced thinly

5 pieces

Medium White Onion

finely diced

1⁄2 piece

Mixed Frozen Vegetables

thawed

3⁄8 cup

Chicken Stock Powder

2 tbsp

Water

as per rice cooker scale

Butter

15 g

Kagome Ketchup

or as you like

3⁄8 cup

Eggs

2 pieces

Japanese Mayonnaise

2 tsp

Vegetable Oil

for frying

1 tsp

Cheese

1 slice

Nori Seaweed Sheet

1 sheet

1
How to cook
* Round Cutter Sizes required:
Tiger head: 9cm , Muzzle: 4cm, Ears: 2.5cm, 2cm
Nori Puncher for Bento for eyes (your preferred brand/size)
You can also make round stencils on parchment paper and use a knife later to trace/cut out the eggs/cheese
Prepare
Add in the washed rice and water up to scale on your rice cooker pot.
Add in the chicken stock powder into the pot and mix well.
Add in the cut sausages, onion and mixed vegetables. Add the butter on top and set rice to cook.
When the rice is cooked, add in the ketchup and mix well.
While the rice is cooking, start on the omelette.
Gently mix the eggs in a bowl with the mayonnaise, till the mayonnaise is broken up into smaller bits. Do not worry if the mayonnaise is clumpy. Mayonnaise will melt as the eggs cook.
Start cooking
Heat a frying pan on medium-low heat with some vegetable oil. Wipe off the excess with a paper towel.
Reduce to low fire and pour in half of the eggs. When the edges harden and crisp up and the surface turns shiny, turn the omelette over gently. Cook it for another 15 secs and turn off the heat to avoid burning. Remove from the frying pan and repeat for the second egg. Leave to cool.
Assemble & serve
When the eggs have cooled, use the 9cm round cutter, and cut out 2 large circles for the tiger head.
With the remaining eggs, use the 2.5cm round cutter, cut out 4 pieces for the ears.
Using the 2cm round cutter, cut out 4 pieces from the sliced cheese for the inside of the ears.
With the 4cm round cutter, cut out 2 round slices of cheese for the muzzle.
Use your preferred nori puncher and punch out 4 small circles for the eyes and one for the nose. You can also cut freehand.
Cut 4 thin long strips of nori. Cut them into shorter lengths for whiskers and tiger markings.
When the rice has cooled, arrange half of it into a bento box. Place the 9cm omelette piece onto the rice. Assemble the small round egg slices, cheese and nori to form the tiger.
Add ketchup using a chopstick for blushing cheeks on the tiger. Repeat for the second bento.
Arrange in your favourite pickles and side dishes into the boxes. And your bento is done!
Pack it with an icepack in a cooler bag and reheat it in the microwave when it' it's lunch time!
For a quick lunch/dinner meal, serve with your favourite salad and side dishes.
You can cut up the balance of the egg omelette and mix into the rice or use it as part of a side dish.
Change the shape into bear/cat by switching the ear shapes!
Tried this recipe? Rate it!