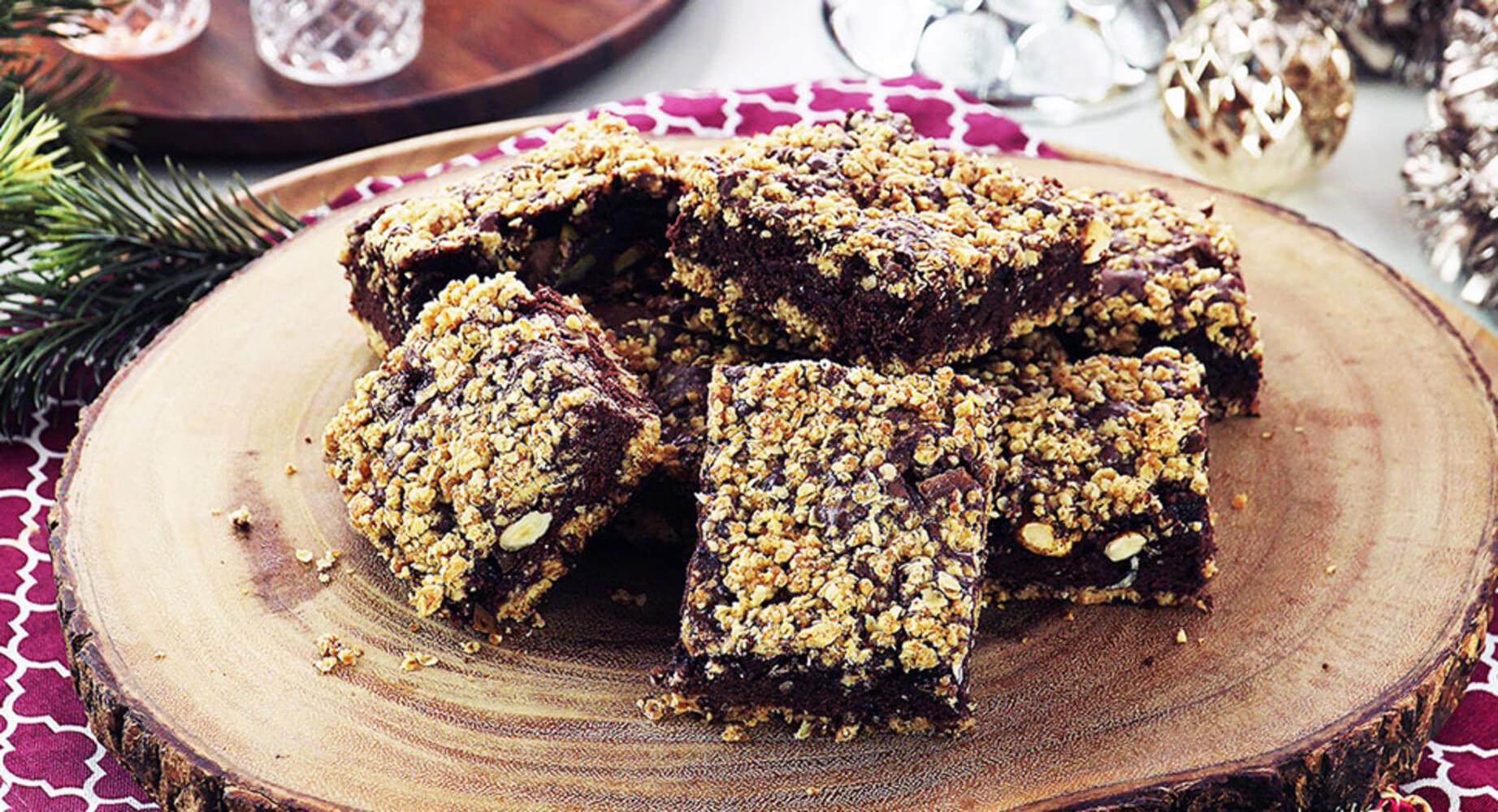 Apple & Hazelnut Oats Brownies
Ingredients
Instant Chocolate Brownie Mix

1 box

Instant Oats

2 cups

Green Apple

cubed

1

Egg

adjust to brownie mix requirements

1

Hazelnuts

toasted

1⁄2 cup

Plain Flour

1⁄2 cup

Brown Sugar

1⁄2 cup

Unsalted Butter

melted

115 g

Baking Powder

1 tsp

Water

adjust to brownie mix requirements

85 ml

Vegetable Oil

adjust to brownie mix requirements

50 ml
How to cook
Prepare the oat layers
Mix the instant oats, plain flour, brown sugar, baking powder and melted butter in a bowl and mix well.
Layer the bottom of a 9-inch square baking tin with half the oats mixture.
Bake at 180°C for 10 minutes.
Start baking
Mix the brownie mix, water, oil and egg.
Add the chopped green apples and toasted hazelnuts to the brownie mixture.
Pour the brownie mixture into the baking tin and sprinkle the remaining oats mixture on top of evenly.
Bake at 180°C for 25-30 minutes - insert a skewer in the centre and if it comes out clean, the brownie is done.
Set aside to cool down and cut into desired smaller squares.
Tried this recipe? Rate it!