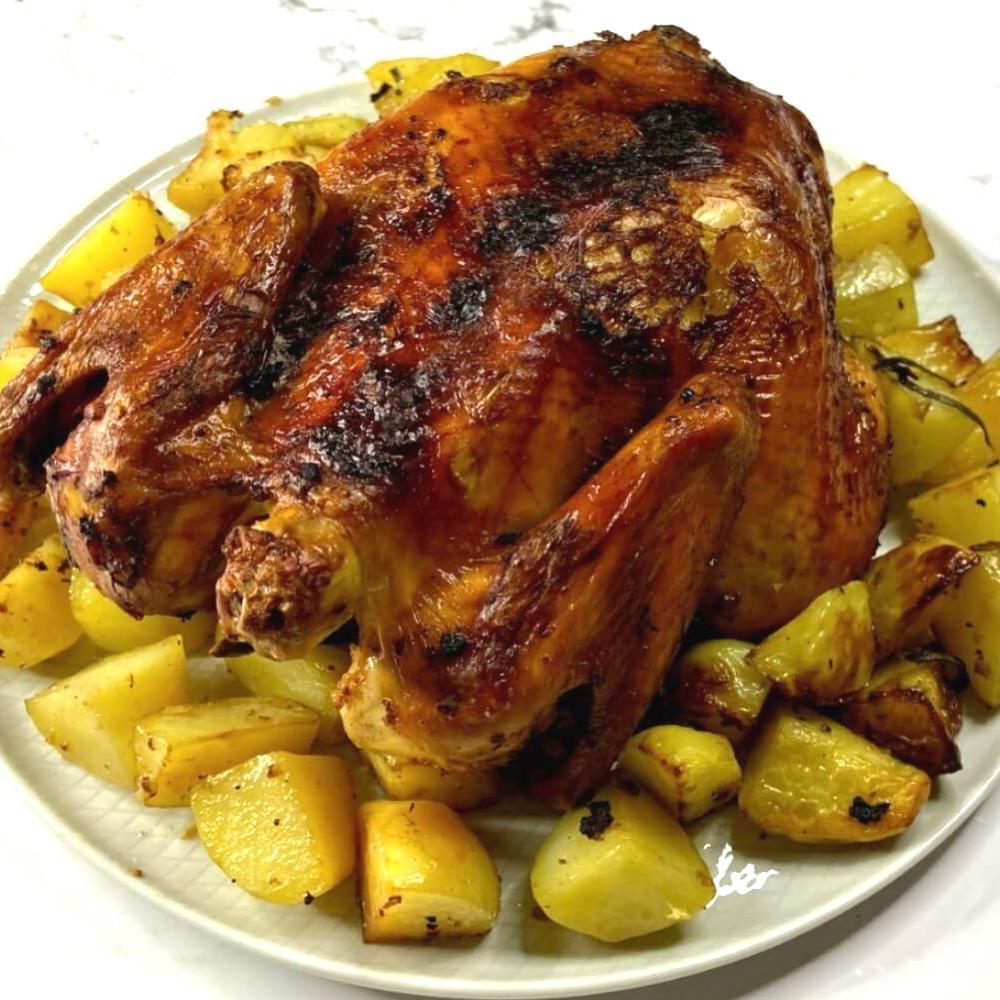 Air Fried Soy Chicken With Potatoes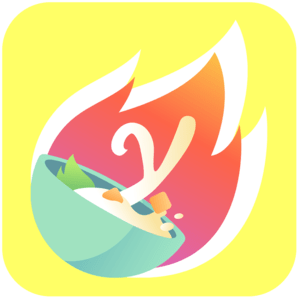 From

YoRipe

by beautifulvoyager.kitchen
Ingredients
1.5 kg Chicken Free Range

internals removed

1 piece

Soy Sauce

3 tbsp

Sesame Oil

1 tbsp

Five Spice Powder

1⁄2 tsp

White Pepper

1⁄2 tsp

Garlic Cloves

6 cloves

Ginger

1 piece

Potatoes

500 g
How to cook
Prepare
Peel and grate ginger and garlic.
In a bowl, make the marinade by mixing grated ginger and garlic, white pepper, five spices powder, sesame oil, soy sauce into a marinade.
Rub marinade all over the chicken evenly, including under the folds and inside the cavity. Chill in fridge covered with a lid for at least 2 hours. Before air frying, take marinated chicken out from the fridge to bring to room temperature.
Pre-heat air fryer at 200 degree celsius for 3 minutes.
Optional: peel and cut potatoes or any root vegetables such as carrots or sweet potatoes into pre-heated air fryer as the base.
Start cooking
Place chicken into the air fryer, breast side down.
Air fry at 200 degree celsius or 392 degree Fahrenheit for 30 minutes.
Flip the chicken and toss the potatoes every 7-8 minutes to ensure even cooking.
Assemble & serve
Ready to serve and enjoy!
Tried this recipe? Rate it!