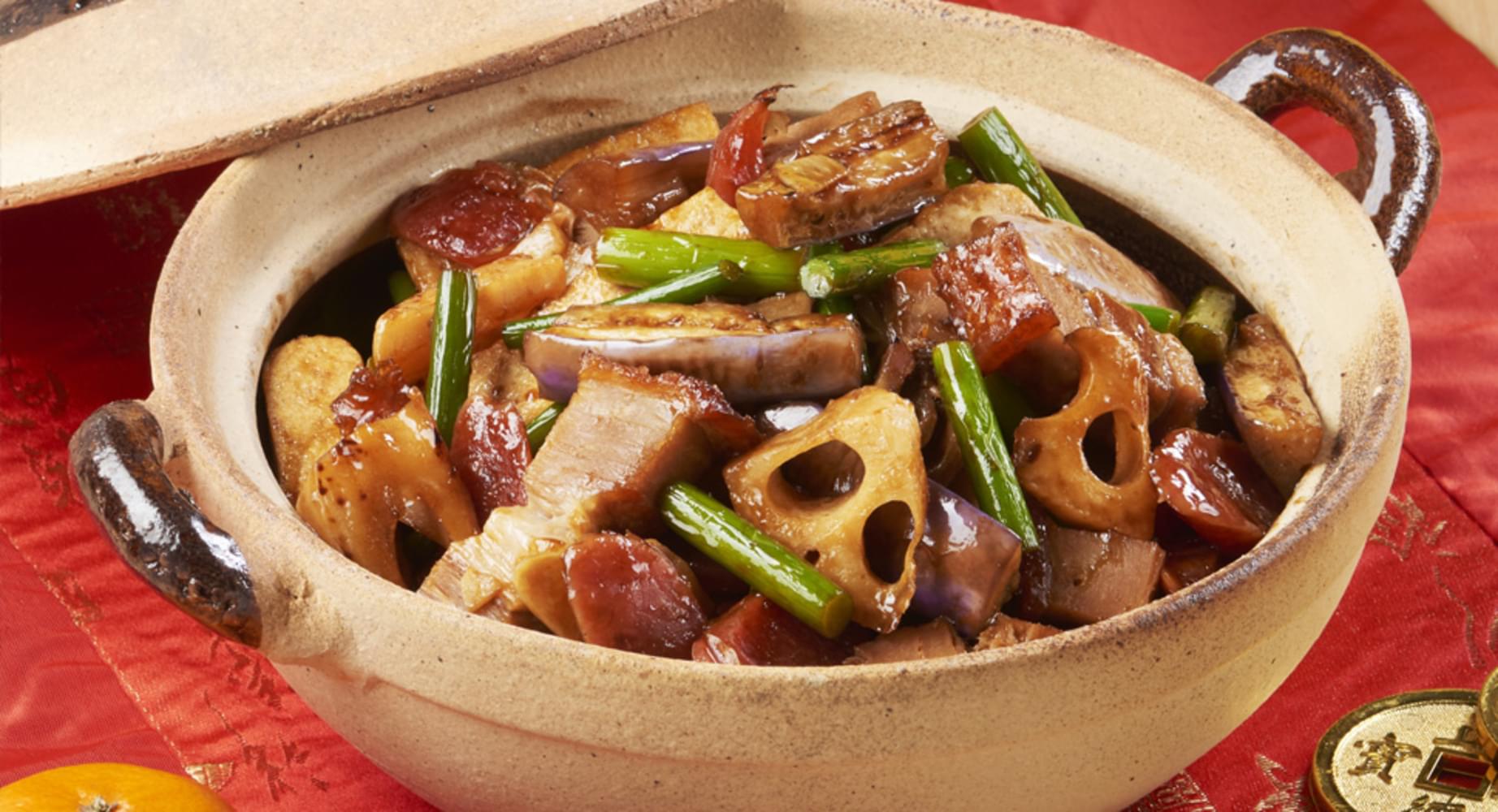 Abundant Claypot With Abalone Sauce
Ingredients
Crispy Roast Pork

cut into bite-sized pieces

120 g

Chinese Sausage

sliced

100 g

Lotus Root

cut into chunks

60 g

Garlic Sprout

cut into 2-inch lengths

50 g

Brinjal

cut into pieces

130 g

Taukwa

sliced

200 g

Garlic

sliced

3 cloves

Abalone Sauce

50 ml

Hua Tiao Chiew Cooking Wine

50 ml

Chicken Stock

100 ml

Dark Soy Sauce

1 tbsp

Cooking Oil

tsp
How to cook
Blanch vegetables
Blanch lotus root in boiling water for 3 mins. Remove and pat dry.
Start cooking
Put cooking oil in a frying pan, fry lotus root & brinjal till brown. Set aside.
In the same pan, add some oil and fry tau kwa till brown. Set aside.
Fry Chinese sausage, garlic and garlic sprouts till fragrant.
Add roast pork and mix in abalone sauce.
Return lotus root and brinjal back into the pan.
Deglaze with Chinese wine and chicken stock, then stir.
Add dark soy sauce and tau kwa back into the pan, then mix.
Serve in a claypot.
Tried this recipe? Rate it!