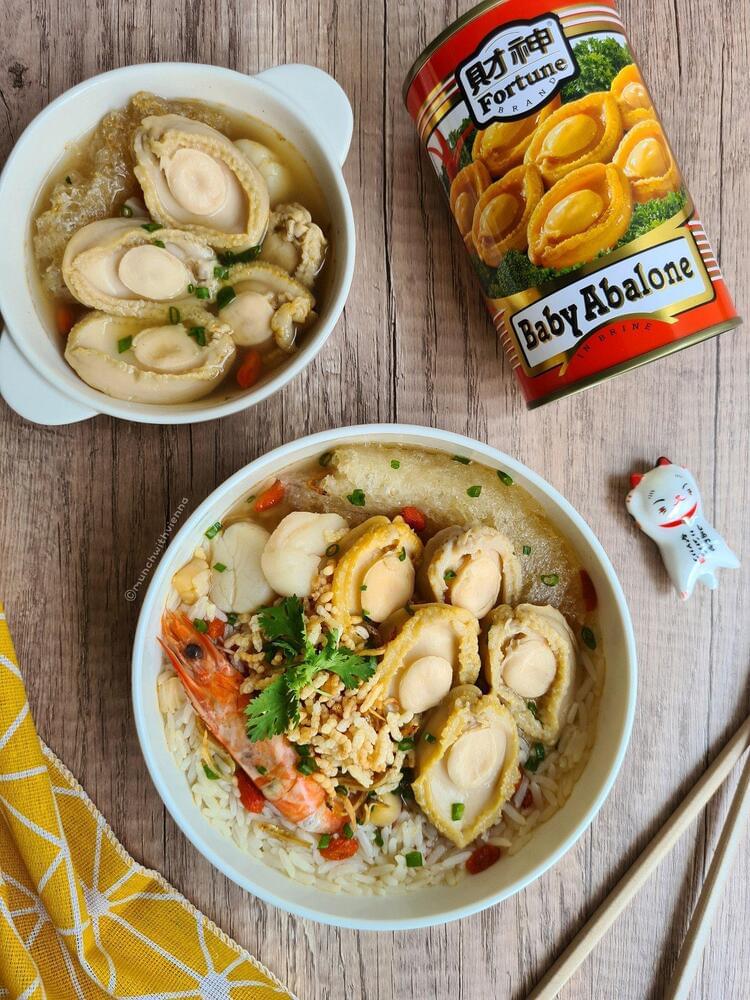 Abalone & Seafood Pao Fan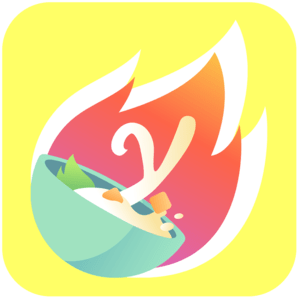 From

YoRipe

by Munchwithvienna
Ingredients
Rice

1 1⁄2 cups

Prawns

large sized

185 g

Baby Abalone

180 g

Threadfin

sliced

100 g

Scallops

pat dry

100 g

Chicken Stock

800 ml

Dried Scallops

30 g

Fried Fish Maw

25 g

Crispy Rice Puffs

for garnish

20 g

Spring Onions

for garnish

20 g

Goji Berries

10 g

Ginger

2 pieces

Crunchy Whitebait

for garnish

6 g

Pure Sesame Oil

1 tbsp

Water

300 ml

Salt

to taste

1 tsp
How to cook
Start cooking
Cook the rice in the rice cooker according to the package directions.
Soak the fish maw in boiling water until soft, then cut into strips.
Sauté the ginger in pure sesame oil until fragrant.
Pour in the chicken stock, water and dried scallops then bring it to a boil.
Lower the heat and simmer for 20 minutes.
Add the fish maw into the broth and cook for about 5 minutes.
Add in the prawns, threadfin, scallop, goji berries, baby abalone and cook for 2 minutes or until they are thoroughly cooked.
Prepare the crispy rice
Pour about an inch of oil in a pan over medium heat.
Scatter some of the cooked rice in oil and continue to scatter until they puff up and turn into a light golden brown.
Remove and drain the oil using a kitchen towel, then set aside.
Tips: Do this while simmering the soup.
Assemble and serve
Add the cooked rice to a serving bowl.
Top with the abalone and seafood, then ladle the broth over.
Sprinkle some crunchy whitebait, crispy rice & spring onion before serving.
Tried this recipe? Rate it!